The beautiful city of Dublin in sunny Ireland was the venue for Mitsubishi Annual Forklift Award Ceremony. 
The venue did not disappoint being held at the famous Aviva Stadium which hosts international rugby and football in the heart of the city.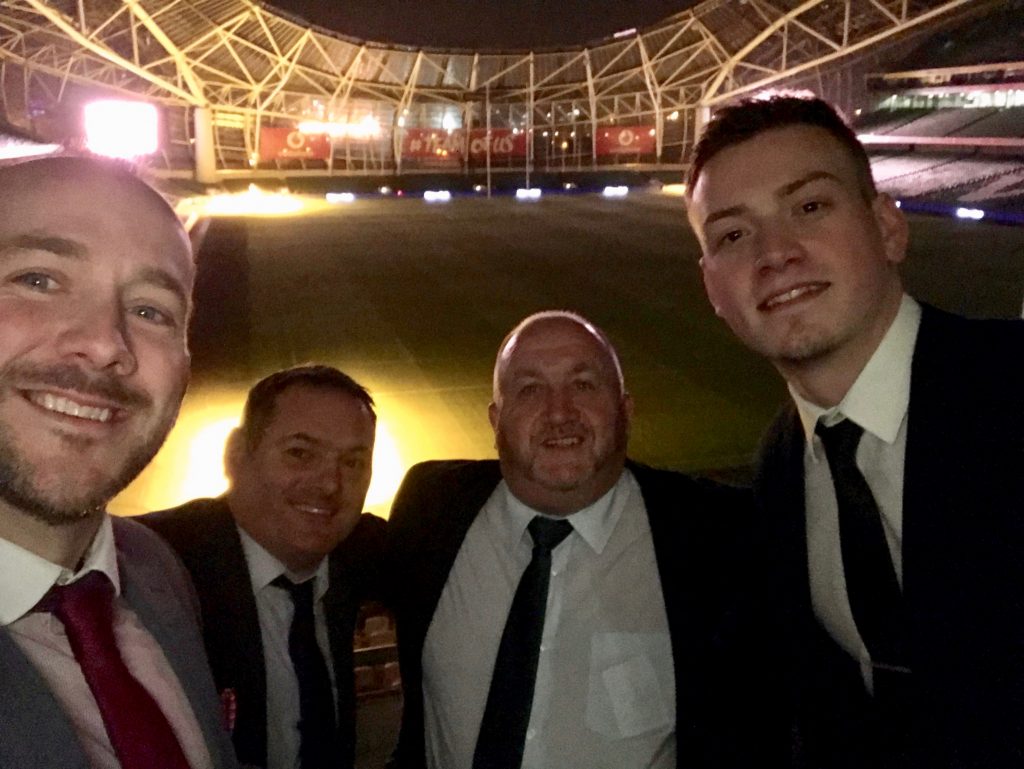 The scene was set for a great evening amongst the Mitsubishi Dealer Network, which was topped off by being the winners of not one but two top awards!
We were amazed and very proud to be awarded the "Mitsubishi Gold Award" for 2017 performance within the industry.
The final award of the evening was the very prestigious "After Sales Dealer Of The Year" Winning this award was the icing on the cake and the perfect way to end a great evening.
To be awarded two awards and be recognised directly from Mitsubishi (MCFE) is a great achievement for the whole team at Andover Forktruck Services.
To win the "Aftersales Dealer Of The Year" is something that we are really proud of as this means only one thing, we are looking after our customers to the highest standard after they have made the great investment of a Mitsubishi Fork Truck and us as their aftercare service provider.
Aftersales and customer care is the strength that we have built our business on over the past 40 years, so to be recognised and rewarded for this is something we will be shouting about from the rooftops.
All of the above is achieved by a strong loyal team, ranging from sales, behind the scenes admin staff, making daily duties happen from answering calls on the service desk to parts support all the way through to smiley engineers attending site keeping our customers working and minimising downtime.
A perfect end to a great "2017" working with all of our customers from a wide variety of industries across all sectors.